Coimbra
Opening Hours:
Week days: 08:29 - 12:59 | 13:59- 18:59
Saturdays: 08:59- 12:59
Sundays: Closed
Public Holidays: Closed
Rent a car at this station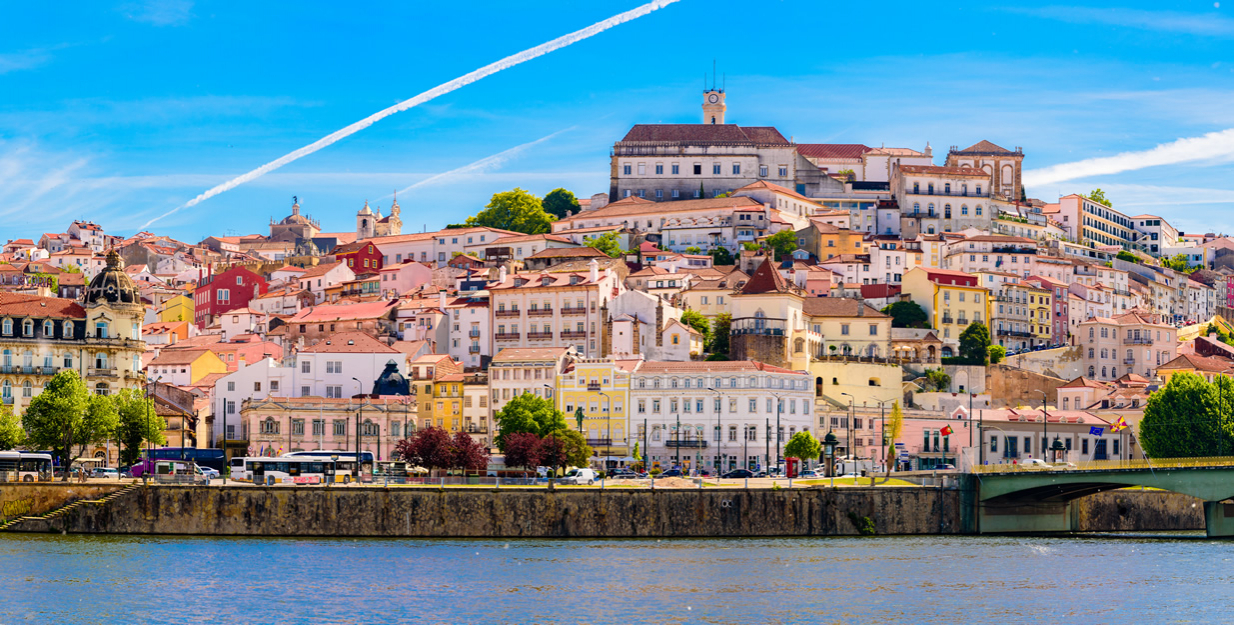 Car Rental Coimbra
If you need a
car rental in Coimbra
, Guerin has the right solution for you. Discover an excellent car rental service with a wide range of choices that adapt to your needs or the needs of your company.
Choose the perfect model for your car rental
Guerin presents car hire choices in Coimbra to your personal needs. If you are going on a trip with your family, you can rent a 7-seater van or a family car. If, on the other hand, you are looking to rent a van or a transport van, you will also be able to see all the larger car options we have for you.
Car Rental Coimbra: discover the city
The eternal City of Students is the perfect city to visit with a
car rental
, due to its hills and slopes. You can start by visiting the University of Coimbra area, the oldest higher education institution in the country. There you will find the Paço das Escolas, the Faculty of Law, and the famous Joanina Library, which keeps in its collections some of the oldest and rarest books in Portugal. The Botanical Gardens and Penedo da Saudade are nearby and are also mandatory stops.
With a
car rental in Coimbra
you can easily drive down the city, passing Jardim da Sereia and Praça da República, towards the river Mondego. Stroll a little in Parque da Cidade and end your day in Alta, in one of the many typical bars and restaurants in the city.
Guerin Stations