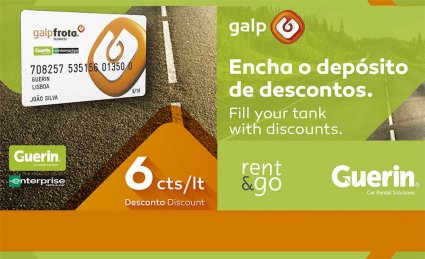 Guerin and Galp create partnership
2016-05-02




Guerin rent-a-car and Galp create new partnership.

Starts in may 2016 partnership Guerin/Galp. Assumes the use of Galp cards with the image Guerin/Guerin Enterprise throughout the fleet.

The card allows you to get an immediate discount of 6 cents/litre and allows the user a significant savings in the purchase of fuels.
Choose guerin rental car and enjoy the discounts that this partnership has created for you.